Template:Featured article/Fallout 2/7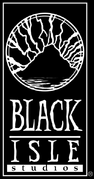 Black Isle Studios was a division of the computer and video game developer and publisher Interplay Entertainment, created specifically for the development of computer role-playing games. It was based in Orange County, California, USA. Black Isle Studios is most famous for working on the Fallout and Baldur's Gate series of computer role-playing games, though it only published the Baldur's Gate series.
The division was formed during 1996, adopting the name "Black Isle Studios" during 1998. The idea for the division's name came from the Black Isle in Scotland - founder Feargus Urquhart's native country. In 1998, several key members responsible for the division's first title, Fallout, left Interplay to form Troika Games. On December 8, 2003, in the midst of serious financial difficulties, Interplay laid off the entire Black Isle Studios staff.