Obi-Wan Finale - The Loop
Play Sound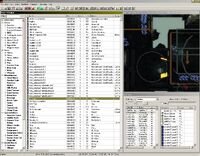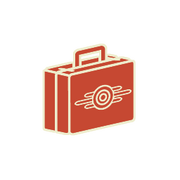 The official editor for Fallout 3 and Fallout: New Vegas, called the G.E.C.K. (Garden of Eden Creation Kit), that can be downloaded for free, allows PC users to create and add their own content to the game. The editor requires a pre-existing installation of the associated game to function, as it requires usage of several resources.
G.E.C.K. provides the community with tools that will allow players to expand the game. Users can create and edit any data for use with Fallout 3 or Fallout: New Vegas, from building landscapes, towns, and locations to writing dialogue, creating characters, weapons, creatures, and complex scripting.
The G.E.C.K. has an interface similar to The Elder Scrolls Construction Set, which is useful to those who are familiar with it. However, the functionality of the G.E.C.K. is far expanded over that of the Construction Set, much like the functionality of the game engine. Scripting options for the G.E.C.K. can be expanded using the Fallout 3 Script Extender or New Vegas Script Extender (or FOSE and NVSE, respectively) much like OBSE for TES IV: Oblivion; however, these script extenders are not compatible with versions purchased via Direct2Drive, and having Games For Windows Live active will cause the game to crash as soon as you try to access Games For Windows Live.
Versions
Fallout 3
The first version 1.1 was made available on December 11, 2008.
On May 26, 2009 an update to version 1.5 was released. It requires version 1.1 to be installed.
With the launch of the new official website for games from the Fallout series, these versions now are only available from the Garden of Eden Creation Kit wiki, hosted on a Zenimax server.
Fallout: New Vegas
The first version for Fallout: New Vegas was made available on October 19, 2010, concurrent with the game's U.S. release.
It was later updated to the working version 1.4, which also is available on the Garden of Eden Creation Kit wiki, hosted on a Zenimax server.
Fallout 4
Cleanup (Creation kit released)

To meet

The Vault'

s quality standards, this article or section may require cleanup. Please help by

improving

the article.
Todd Howard has announced, that there will be an editor for Fallout 4, too, although prior to its release it's unclear if it will be named G.E.C.K. as well. The release is vaguely announced for the early 2016.[1]
Usage notes
"
1. 128 units [equals] 6 feet. An exterior cell is 4096 units [equals] 192 feet [equals] 64 yards. For a sense of scale, it's about three tiles (192 yards/175 meters) from Sniper's Nest (where you find the Gobi) to where Aurelius of Phoenix stands on top of his little house in Cottonwood Cove.
"
— J.E. Sawyer
The G.E.C.K. uses a unit-based system to determine distances. 128 units equal 6 feet.
External links
References
| | | |
| --- | --- | --- |
| Editor | | Garden of Eden Creation Kit |
| | | |
| --- | --- | --- |
| Editor | | Garden of Eden Creation Kit |