Fallout 2 locations
This page lists all locations in Fallout 2.
The content is not described in full detail on this page. For details, please see the respective articles.
For locations in other Fallout games, please see "Location".
For an overview of Fallout 2 content, please refer to "Portal:Fallout 2".
Main game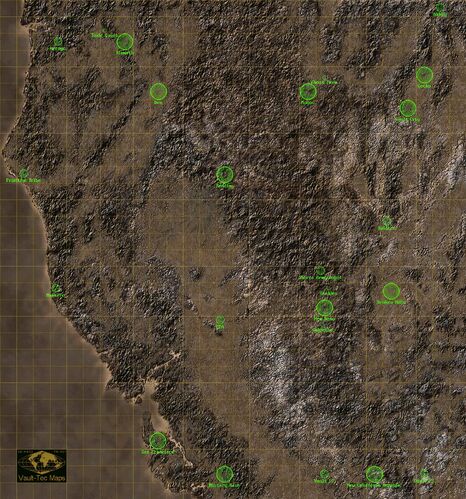 Cut locations
Mentioned-only locations