Jurassic World: Dominion Dominates Fandom Wikis - The Loop
Play Sound
| | |
| --- | --- |
| | Fallout faction overhaul project |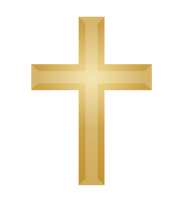 Christianity is an ancient pre-War monotheistic religion based on the life and teachings of Jesus of Nazareth as presented in the gospels and other New Testament writings.
Background
Although Christianity still exists in post-War America, its overall influence seems to have waned. Many new religions have sprung up in its place, and only a few mention Christianity in any context are more substantial than profane. The latter is the case with the Appalachian Enclave. More specifically President Thomas Eckhart who used his position of authority to declare himself president, rather then the flippant tone at creating a machine God, as to establish authority over the Enclave's supporters.[1]
Where Christianity still holds sway, it has scattered into even more splinter groups, such as the Catholicism-derived Saint Monica's Church in Rivet City and the Abbey of the Road, a Christian monastery somewhere west of the Commonwealth. Mormonism still exists as well, predominately in the town of New Canaan.
Christian characters
Notes
Christian cultural references
The Lone Wanderer's birth date, 7/13/2258, is a Biblical reference to Micah 7:13, which reads: "And the earth will become desolate because of her inhabitants, on account of the fruit of their deeds." This aptly describes the whole Fallout series.
The quest Render Unto Caesar is a reference to a famous phrase from the Bible: "Render unto Caesar the things which are Caesar's, and unto God the things that are God's" - Matthew 22:21
All achievement/trophy names for Honest Hearts are references to the Book of Psalms.
Gallery
References